The first event of the Athletics NSW Winter Series will be on this weekend!
The Sydney 10 will be on this Sunday 2nd May at Sydney Olympic Park which some of our athletes will be competing in.
Entry lists can be accessed here;
https://cdn.revolutionise.com.au/cups/nswathletics/files/jvunpau0e7jkrrjf.pdf
Entries are still open for those who have not entered. For those who are Athletics NSW or RunNSW members make sure you use your discount code, (check your emails for this).
TIMETABLE:
10KM Wheelchair Race – 7:00am
Elite + 10KM Wave A – 7:20am
10KM Wave B – 7:40am
10KM Wave C – 7:50am
10KM Wave D – 8:00am
10KM Wave E – 8:10am
5KM Run – 9:25am
Family 2KM supported by Little Athletics NSW (LANSW) – 10:10am
For the 10km race, there will be staggered starts depending upon ability. Your race bib will show you which wave you belong to.
For those who entered on or before the 20th April, race bibs will be delivered to your address before the race. Those who entered after this date can collect their bib on the day from 5:30am.
Sutherland will be holding a club event at Shark Park (Solander Fields) for those not competing at the Sydney 10 on Saturday 1st May. Details coming soon.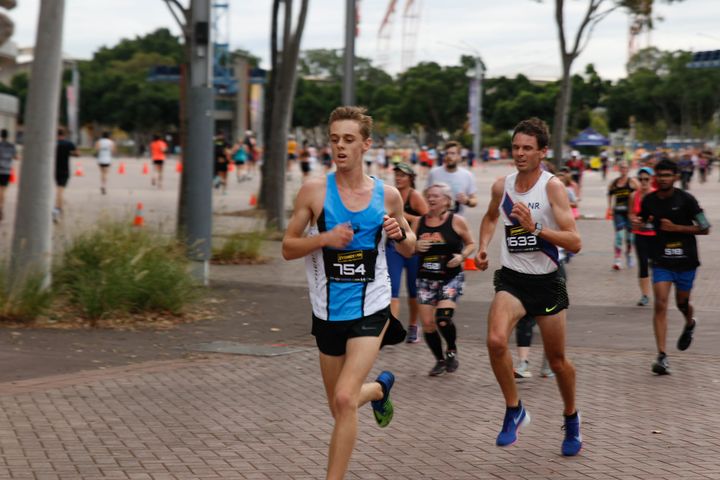 View this post on Facebook.