Club Track and Field Program
Our club is active in all types of track and field competition including local competition.
Our club hosts a Summer series monthly on Sunday afternoon from September to April, these will coincide with the ANSW Calendar of Events.
ANSW has changed their focus from previous season to more local based competition and assisting clubs to run these. This will give athletes more opportunities to compete.
SDAC members will receive free entry to our club meets as well as NSW Throwers Club meets (follow on Facebook).
If you are interested in state events, join as an ANSW member and participate in all state events. Athletics NSW (ANSW) caters for all age groups from junior age (U12, U14, U16, U18, U20), open, 35+ up to 90+. The masters age groups (35+) are in 5 year increments (e.g. 35-39, 40-44 etc).
Sutherland District Athletics Club has won many medals at past state events, particularly in the relays. So regardless of how fast or slow you think you can go, all runners are invited to join as an ANSW member and participate in the relays and individual state events, even if you do not plan to go to nationals.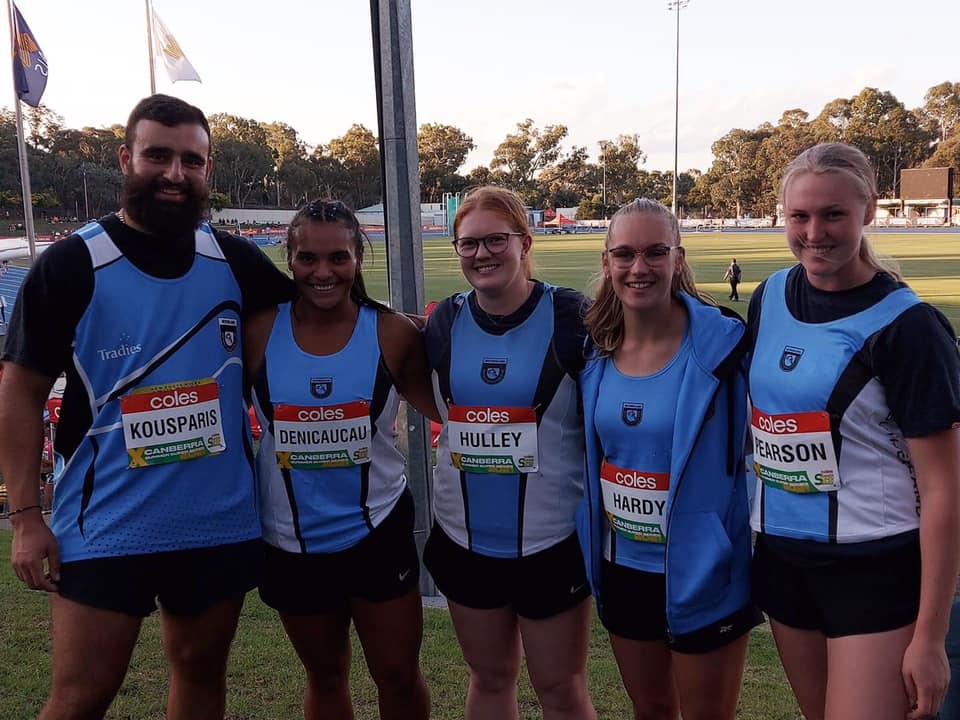 NSW Throwers Club is a throwing competition that takes place once per month. 
Events include shot put, discus and hammer. 
This event is open to all ages (over 7) and abilities.
The competition is located at Gipps Rd Sporting Complex in Greystanes. 
Follow the NSW Throwers Club Facebook Page for more information on entry forms, dates and location.