Eloise Wellings Feature:
Eloise Wellings has been a member of Sutherland District Athletics Club for more than 20 years. Over the years, she has held many club records, with 10 of them still standing for distances between 1500m to 10,000m. Career highlights include competing in both the London and Rio Olympics (placing in the top 10), together with appearances at multiple World Championships and Commonwealth Games. Her greatest quality is her resilience and dedication. In 2000, she qualified for the Sydney Olympics however, unfortunately had to withdraw due to injury. She suffered from more injuries and setbacks but never gave up and successfully qualified and competed in the 2012 London Olympics after many tough years. She is also the founding director of the Love Mercy Foundation which provides charitable aid for North Ugandans to improve their lives. Because of her club commitment, outstanding athletic achievements, and generous charitable contributions, we are proud to name our main event for this Sunday's meet after her.
Personal bests:
• 1500 metres – 4:13.63 (2006)
• 3000 metres – 8:41.78 (2006)
• 5000 metres – 14:54.11 (2006)
• 10,000 metres – 31:14.94 (2016)
State Records:
• 3000 metres – 9:02.11 U/18 & U/20 age group (1999)
• 5000 metres – 15:18.60 U/18 & U/20 age group (1999)
• 10,000 metres – 31:14.94 Open age group (2016)
If you would like to support Eloise with her charity work at Love Mercy, you can donate to her foundation using the link below;
https://www.lovemercyfoundation.org/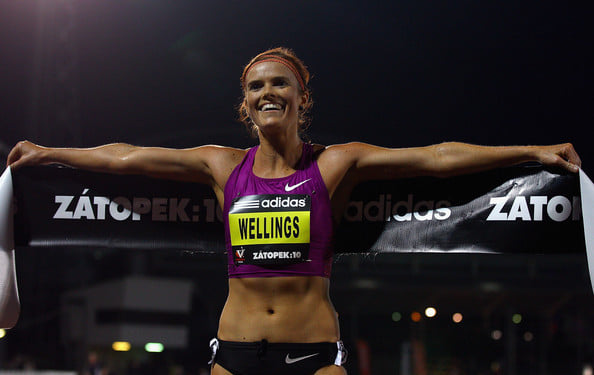 View this post on Facebook.