Results from yesterday's race at Sutherland Bike Track 12/6/21.
Congratulations to the fast male and female runners in each race;
1km male: Lachlan McCulloch – 3:52
1km female: Matilda Plummer – 4:30
2km male: York McManus – 7:36
2km female: Ronia Warszawska – 6:51
3km male: Rod Simpson – 10:46
3km female: Matilda Kane – 12:28
5km male: Jesiah Low – 17:07
5km female: Audrey Hall – 19:43
8km male: Andy Cross – 27:08
8km female: Magda Karimali – 35:47
Please note: results shown below for 2,3,5 and 10km are in order of handicap finishing position. The handicap is the race time at which the runner started, gun time is the when the runner finished and net time is time that the runner covered the course in.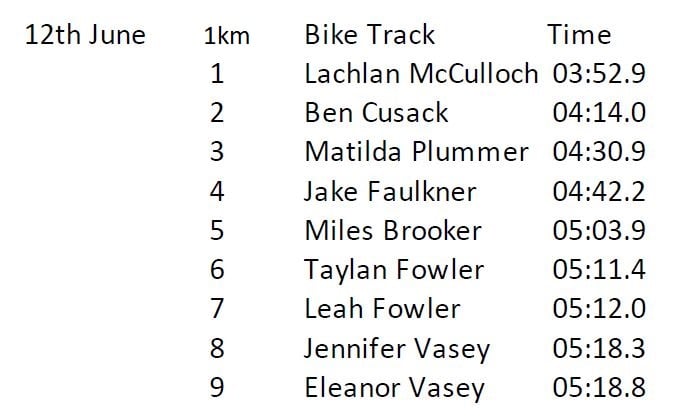 View this post on Facebook.