Results from yesterday's Cross Country at Steak and Ale 29/5/21
* Apologies no times were recorded for 1km and rest of races were hand timed due to the timing mat not working.
Thank you to all runners and volunteers.
Congratulations to this week's winners;
1km male: Zwi Ratajczak
1km female: Matilda Plummer
2km male: York McManus – 7:58
2km female: Ronia Warszawska – 7:44
3km male: Lachlan Wheeler – 11:26
3km female: Matilda McKane – 13:18
5km male: Joel Wooldridge – 19:40 (5.25km)
5km female: Audrey Hall – 23:13 (5.25km)
10km male: Greg Graves – 39:18 (10.5km)
10km female: Natalie Vasey – 51:52 (10.5km)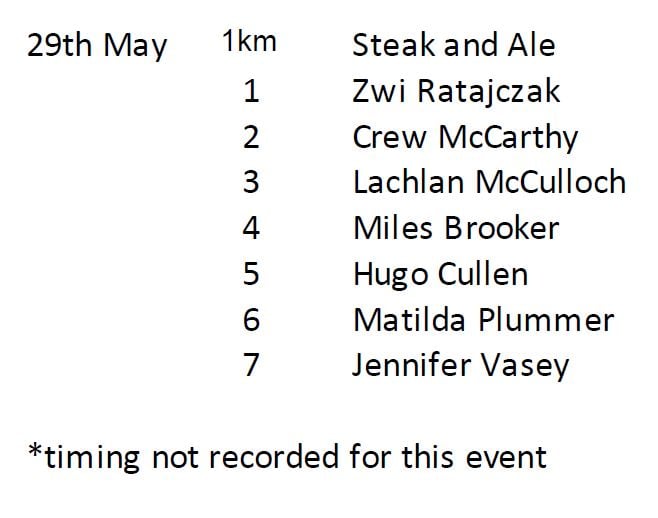 View this post on Facebook.