Australian Athletics Championships Review
Congratulations to the 48 athletes who represented Sutherland at the recent Australian Championships.
We had many excellent results over the week long event. In total we picked up 23 medals which is a terrific result. Of these, there were 9 gold, 7 silver and 7 bronze!
Medals were picked up by our athletes on each day of the competition with as many as 6 received on the 2nd day!
The following athletes are to be congratulated for their excellent results achieved in the competition;
GOLD:
Ivy Boothroyd: U15 Women 400m
Tammin Lampret: U14 Women 4x100m
Tammin Lampret: U14 Women 80m hurdles
Jordan Moore: U15 Women 90m hurdles
Ivy Boothroyd: U15 Women 800m
Alma Robb: U20 Women 4x400m
Sarah Walsh: Para Open Women Long Jump
Alex Hulley: Open Women Hammer Throw
Emma Lee: U18 Women 4x100m
SILVER:
Isabella Gatmaitan: U15 Women Hammer Throw
Sally Shokry: U20 Women Shot Put
Jordan Moore U15 Women 200m hurdles
Costa Kousparis: Open Men Hammer Throw
Alannah Martin: U18 Women Hammer Throw
Kyle McIntosh: Para Open Men 800m
Alma Robb: Open Women 4x400m
BRONZE:
Christopher Szekeres: U14 Men Discus Throw
Sally Shokry: U20 Women Discus Throw
Emma Lee: U17 Women 100m
Jessica Wardrobe: U18 Women 100m
Samuel Perkins: U17 Men Hammer Throw
Emma Lee: U17 Women 200m
Mia Toohey: U17 Women 800m
Results for all Sutherland Athletes who competed can be found in this Excel spreadsheet on OneDrive here;
https://1drv.ms/x/s!AqZkYvj80z3l5Ep284gcU2dlX4WG?e=fXIdc7
Full results from Athletics Australia can be found here;
http://athletics.resultshub.com.au/json/2020/champs/3/2020_champs_3_Sydney.pdf
Photos taken of Sutherland athletes over this event will be posted to this page in the coming days.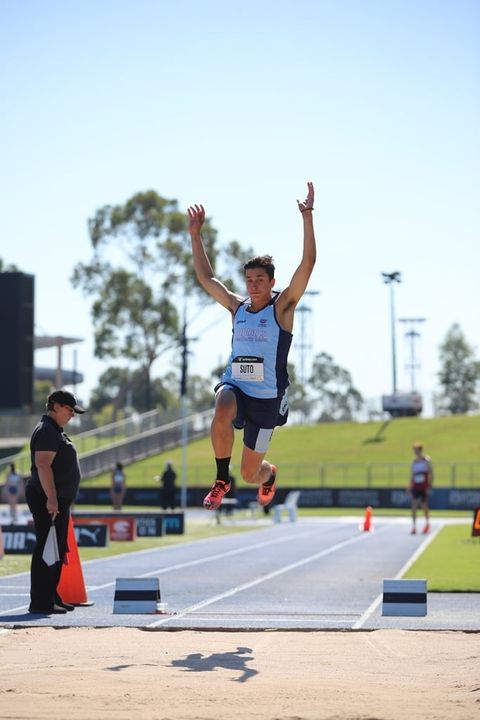 View this post on Facebook.