Starter lists are now attached. The heats will be ordered where the fastest heat will be last.
Across all distances there will be some super competitive races which will make for an exciting day of running!
A big thank you from the Committee to the coaches, for co-ordinating their runners and helping us promote the event.
To the Committee, thanks for the many hours of work behind the scenes to make tomorrow possible!
A reminder that if you have not been well or been to any noted hotspots as identified by the NSW Health Department, please do not attend tomorrow.
Race times will run as follows:
100m- 1.15pm
800-1.30pm
3000m-2pm
200m- 2.30pm
1500m- 3pm
5000m- 3.30pm
See you all at Sylvania!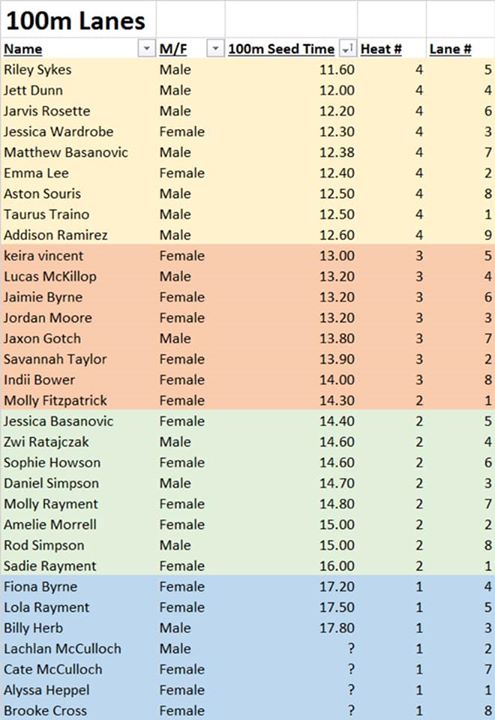 View this post on Facebook.