Please see attached starter lists for tomorrow. Heats will be worked out once we have finalised all entries. Those that have not submitted times will be placed in the last heat of the nominated distance so please advise with times if it is missing.
Any questions please message and we will get back to you.
Entries will remain open until 8pm tonight!!
🔵⚫️⚪️🔵⚫️⚪️🔵⚫️⚪️🔵⚫️⚪️🔵⚫️⚪️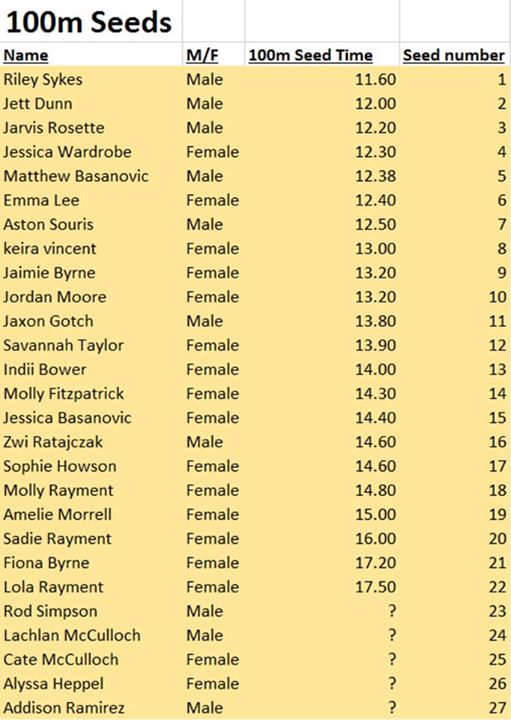 View this post on Facebook.