REMINDER – Sutherland Athletics Club AGM and Summer Presentations is on TOMORROW AFTERNOON AT 3PM.
All committee positions will be up to be filled and we encourage anyone who would like to join the committee to also attend.
In particular, we are seeking a new TREASURER which is necessary to ensure proper functioning of our club. Anyone who is interested in filling this position, PLEASE attend this meeting.
Summer season presentation awards will also be given to athletes who have achieved success whilst representing our club.
Date: Sunday 29th May – 3:00pm
Location: Tradies, Gymea
Map: https://www.google.com/maps/place/Tradies+Gymea/@-34.0323487,151.0873069,18z/data=!4m5!3m4!1s0x6b12c77753b10403:0x6601c0fd4bdc19ee!8m2!3d-34.032402!4d151.087677
Come attend a great social event with the club while we celebrate the achievements of our athletes and select our committee for the next 12 months.
Look forward to seeing you all there.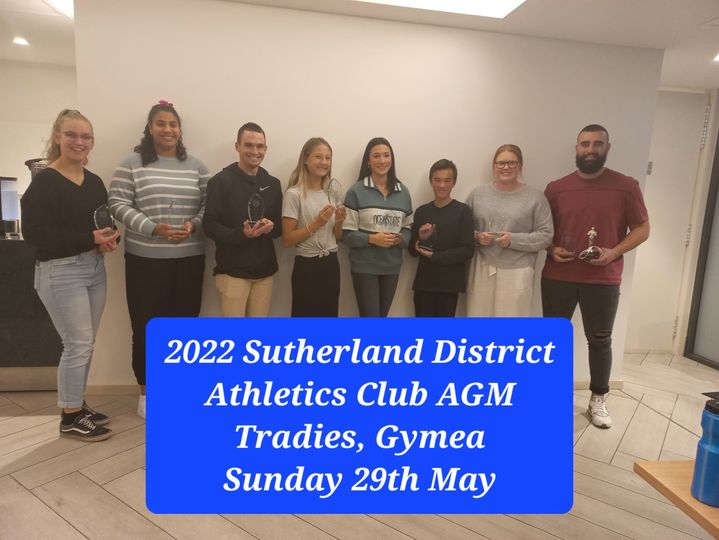 View this post on Facebook.