This week's cross country will be at Bottle Forest.
Date: Saturday 23 April 2022
Location: End of Bottle Forest Rd, Heathcote
Map location: https://www.google.com/maps/place/Bottle+Forest+Rd+%26+Bottle+Forest+Trail,+Heathcote+NSW+2233/@-34.0857224,151.0191813,17z/data=!4m2!3m1!1s0x6b12c161e1e37209:0x2b0706a827cf6f1c
Time: 1:50pm-3:30pm
Timetable:
1:50pm – 1km
2:00pm – 2km
2:15pm – 3km
2:30pm – 4.6km and 9.2km
The course is along an undulating trail with the 1 and 2km events being out and back. The 3km event is one loop and the 4.6km event is a longer loop with an out and back section that goes off the 3km loop. The 9.2km event covers the 4.6km course twice.
Runners are advised that the course may be wet and muddy in some areas.
Runners who do not yet have a timing tag can purchase on the day for $5, cash only.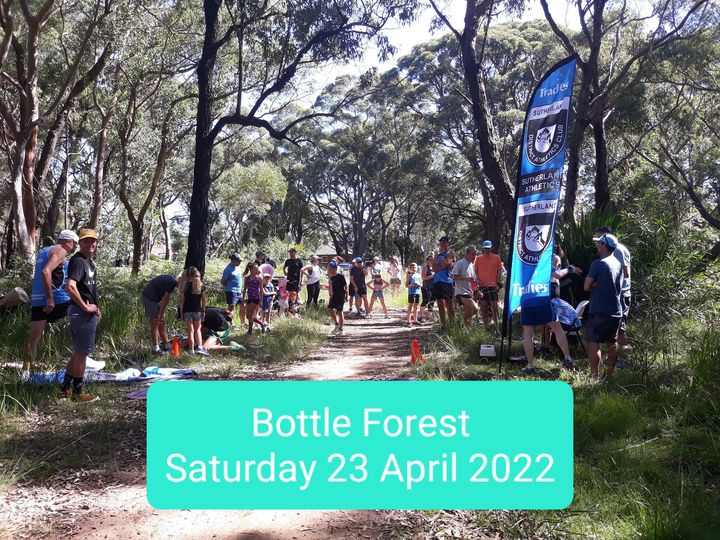 View this post on Facebook.