This week's Cross Country will be at Steak and Ale, Heathcote on Saturday 29 May.
Location: Jacana Grove, Heathcote
To get there, turn off Princes Highway at Wilson Parade near Heathcote McDonalds and take the first left onto The Avenue, continue down this road where it meets near the Jacana Grove intersection (see directions map).
The course is run along fire trails in the Royal National Park. A rocky course with some steep sections in the 5 and 10km races. The 1, 2 and 3km will be out and back with the 5km completing 1 loop (5.25km) and the 10km covering 2 loops (10.5km) (see course map).
Timetable:
1km – 1:50pm
2km – 2pm
3km – 2:15pm
5km – 2:30pm
10km – 2:30pm
Look forward to seeing you all there.
ALSO, a reminder to complete the entry form below if wishing to compete in the NSW Cross Country Relays at North Ryde Common the following Saturday, 5 June.
https://docs.google.com/forms/d/e/1FAIpQLScy8jpKUYVHGqlJVBAPRHAk655NXD26GwOU4GMhenhPZz81Lw/viewform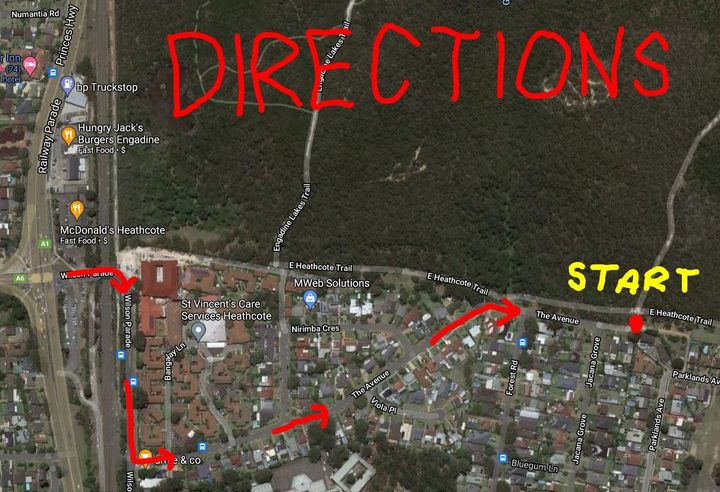 View this post on Facebook.