KEY INFORMATION FOR ALL SUTHERLAND HALF MARATHON PARTICIPANTS
1. LOCATION
The Sutherland Half Marathon will be held on Saturday 1st August 2020. The start line is located on Lady Carrington Drive which is accessed via Audley. All attendees are expected to abide by the rules applied by the National Parks and Wildlife Service including the entry pass for the day (for further details visit: https://www.nationalparks.nsw.gov.au)
2. PARKING
The main parking area at Fig Tree Flat is currently closed. Therefore, please allow for time to find parking.
Limited parking is available via Willow Tree Flat or across the bridge on the other side of the river. Further parking is available next to the Audley Café and Reception or a bit further back at Reids Flat.
The following image provides an outline of parking options (as of Tuesday 28th July 2020).
Parking is available
Parking is currently closed
3. HEALTH AND SOCIAL DISTANCING
• NSW Public Health Order (1 July 2020) states that no more than 500 people at the venue at any one time. The club will monitor attendance levels
• COVID-19 Safety protocols will apply in the delivery of the event in line with Sutherland District Athletics Club's COVID Safety Plan
• Hand sanitiser will be located at the race start line and on every drink station
• Social distancing rules of 1.5m between all participants and attendees is to be maintained in accordance with NSW Government guidelines
• No Canteen will operate on the day
• Please do not attend if:
o You have not had any flu-like symptoms such as a fever, cough, sore throat, or shortness of breath
o You have not visited any hotspot suburbs identified by the NSW Health Department as listed on their website (https://www.nsw.gov.au/covid-19/latest-news-and-updates)
o You have not been in contact with someone who has a confirmed case COVID-19
4. CHECK-IN
• Upon arrival, runners are advised to present to the check-in desk and complete the attendee form (including full name of attendees and phone number)
• At the check-in desk, details will be confirmed and your timing chip will be provided (please note that this timing chip is to be returned at the completion of the race)
• Sutherland District Athletics Club uses electronic timing equipment for all races. All runners will use a timing chip that is to be attached to the laces of the shoe
• Sutherland members will use their pre-assigned timing chip used during winter cross country season
• Please note- No "on the day" registrations/entries will be taken for the 2020 edition of the Sutherland Half Marathon (and other races)
5. RACE START TIMES
1km- 11.45am
10km- 12pm
5km- 12.05pm
Half Marathon-1pm
2km- 1.15pm
3km- 1.30pm
6. RACE START AND COURSE LAYOUT
• All races will have a first and then followed shortly after by a final marshalling call to the start line
• The start line is located at the beginning of the trail section of Lady Carrington Drive, the entire distance of all races will be run on Lady Carrington Drive
• Lady Carrington Drive is a managed fire trail and runners should take the necessary care when competing. Condition of the track may have been impacted by the recent wet and weather
• With the exception of the Half Marathon, all race distances will be run on an out and back format
• The Half Marathon will be run as a combination of 2 loops, a 5km out and back followed by a 8km out and back
7. DRINK STATIONS
– The following locations will have a drink station:
• The start/finish line area
• 2.5km mark, just beyond Jersey Springs
• 5km mark, near Calala
• 8km mark
– Drink stations will have water and electrolyte drink in disposable cups
– No other nutrition (ie fruit, lollies) will be provided on the course due to current health standards
– Runners are advised to bring your own nutrition for the race if needed
– Any wrappers are to be disposed of at any of the drink stations
– No canteen will be available on the day due to current restrictions
8. TROPHIES AND MEDALS
– With the exception of the 1km race, trophies will be awarded to male/female 1st, 2nd and 3rd placegetters
– Participants of the Half Marathon will receive a Sutherland Athletics Medal at the finish line (for Half Marathon finishers only)
– Unlike previous years, no prizemoney will be awarded for the Half Marathon due to increased costs of holding the event
9. RESULTS
Results will be posted at the conclusion of the day and can be found at: https://sutherlandathleticsclub.com.au/sutherland-half-marathon
10. FIRST AID
Our hope is that this will not be required, however two St Johns First Aid Officers will be present for the duration of the day for those seeking assistance.
11. VOLUNTEERS STILL NEEDED
Are you able to assist? Please contact Garry Keir on 0414873747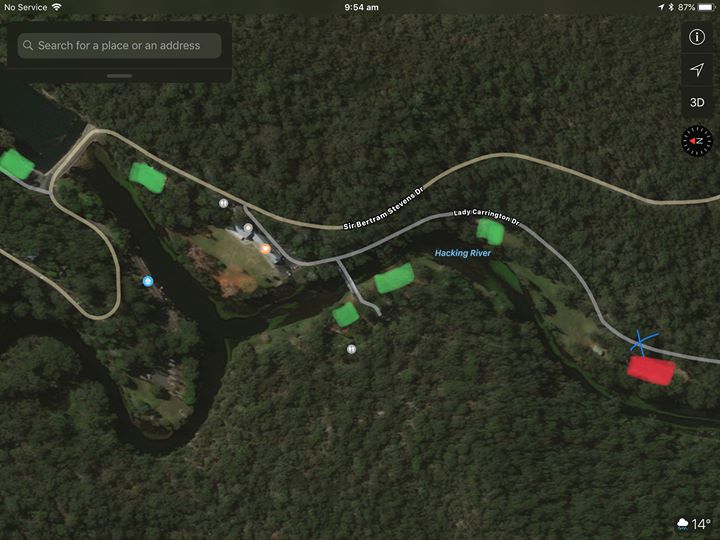 View this post on Facebook.